Projets de bénévolat durables et utiles.
Expériences culturelles uniques.
Voyage d'aventure passionnant.
Le Peru Discovery est un circuit de 2 semaines qui vous offre des expériences de voyage, culturelles et de bénévolat uniques, où vous vous immergerez dans des projets communautaires et participerez à des voyages fantastiques, tout en bénéficiant d'un soutien de qualité supérieure lors de votre voyage au Pérou.
Peru Discovery
14 Nights/ 15 Days
Lorsque vous recherchez une expérience unique au nord du Pérou, ne cherchez pas plus loin. La tournée de 15 jours de volontariat de découverte du nord du Pérou à l'étranger est l'ultime circuit d'engagement communautaire, d'immersion culturelle et d'aventure pour le Pérou.
Dates de début : 1er janvier 2023, 5 février 2023, 5 mars 2023, 2 avril, 7 mai 2023, 4 juin 2023, 2 juillet 2023, 6 août, 3 Septembre, 1er octobre, 5 novembre, 3 décembre 2023
Unique Cultural Experiences
Immerse Community Projects
Join Fantastic Worthwhile Trips
Receive Top Quality Support
Les projets sont situés à Cajamarca et Chiclayo.
La ville de Cajamarca est la capitale et la plus grande ville de la région de Cajamarca au Pérou, riche en culture et en histoire, cet endroit calme offre une atmosphère relaxante.
Chiclayo est la capitale de la région Lambayeque du nord-ouest du Pérou.
Vous serez accueillis à votre arrivée le dimanche. Vous serez pris en charge par l'équipe locale et transféré à votre logement pour rencontrer les autres volontaires internationaux.
Nous vous fournirons les coordonnées complètes d'arrivée et de contact lors de la réservation de votre programme.
Votre départ se fait depuis l'aéroport de Chiclayo. Votre transfert à l'aéroport est inclus.
L'hébergement se fait en chambres partagées avec d'autres participants. Tout au long du voyage, vous serez logés dans des chambres partagées non mixtes.
Vos repas sont inclus pendant votre programme selon l'itinéraire ci-dessous.
Day 1: Arrival and pick up
Cajamarca
Sunday is the day you arrive in Peru!
You will be picked up from the airport.
Then it is time to settle down in the accommodation and meet the other participants.
In the evening dinner will be organized for you.
Meals: Dinner
Day 2: Orientation Session & Local Tour
Cajamarca
Morning
You will receive an introduction to Peru Culture, the Do's and Dont's in Peru, background info about the projects you will be involved in, Peruvian cultural lessons, and your first intensive Spanish Language Lessons!

Afternoon
In the afternoon, there is a walking tour around the area, and you will be visiting Cajamarca.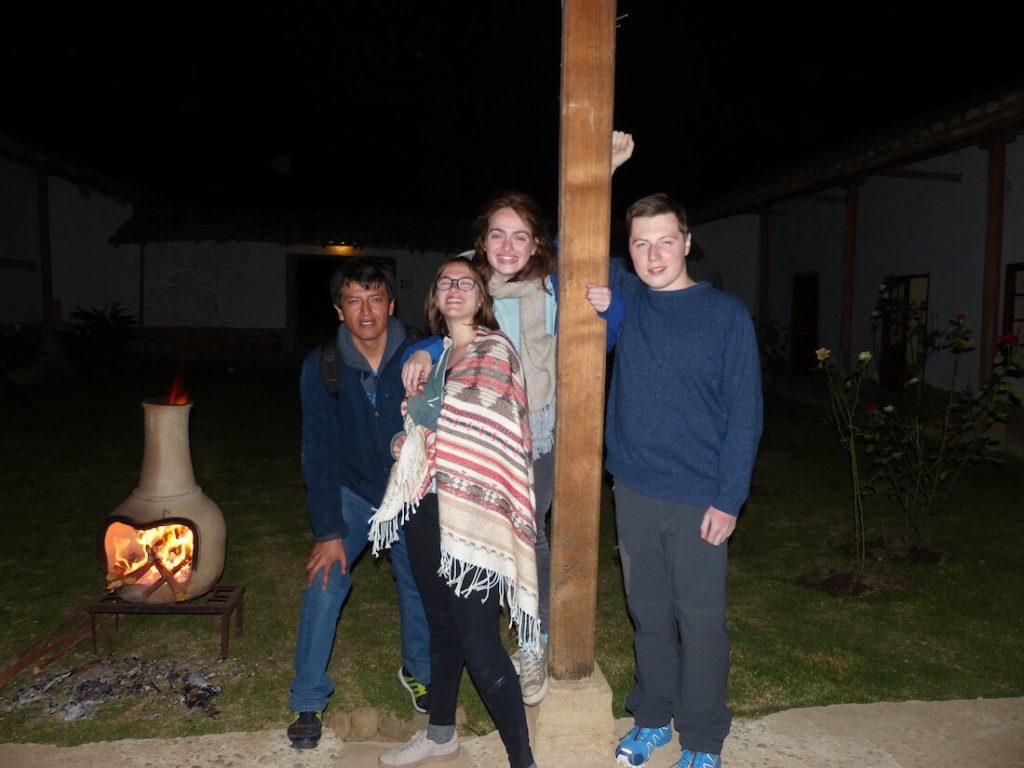 Meals: Breakfast/Lunch/Dinner
Day 3, 4 & 5: Volunteering at Social Project & Environmental Conservation
Cajamarca
Today you will start to participate in a Social Project and the Environmental Conservation
During the Eco Build Experience and hydroponics farming, you will join our workshops at the mud building site, where you will help to improve the living standards for local families, by providing eco-friendly maintenance, renovation or construction, of their mud homes and community facilities.
You will also learn about and support the families hydroponic farms, by planting, watering and harvesting forriage for their livestock or vegetables for their family consumption.
Our workshops are not only a physical experience, participants become students, experiencing a deep personal transformation from the learning experience combined with the community bonding, living close to the Earth, eating local traditional meals, and, most importantly, being away from routine life and the stressors of technology, fast-paced living and disconnection from others.

In the evening
In the evening there are some activities organized for you!

On Tuesday: Language Classes: Learning Spanish: Second Intensive Spanish language class

On Wednesday: Peruvian Cooking Classes & enjoy your own made Peruvian dinner

On Thursday: Karaoke night 
Meals: Breakfast/Lunch/Dinner
Day 6: Hiking, Yoga & Language Classes
Cajamarca
Morning
Let's go on a hiking trip!
You will be hiking to Las Cruces. There will also be a yoga session and a picnic lunch at the top of the hill, an amazing experience!

Afternoon
In the afternoon you will hike to a waterfall and to Llacanora.

Evening
In the evening time to learn, you will continue with your Intensive Spanish language classes.
Meals: Breakfast/Lunch/Dinner
Day 7: Adventure & Excursion
Cajamarca
Morning
Today you will do an adventure trip to the Lagoon with activities including a boat trip and hiking to the local ruins.

Afternoon
In the afternoon, we leave the lagoon and go on an excursion to Namora village.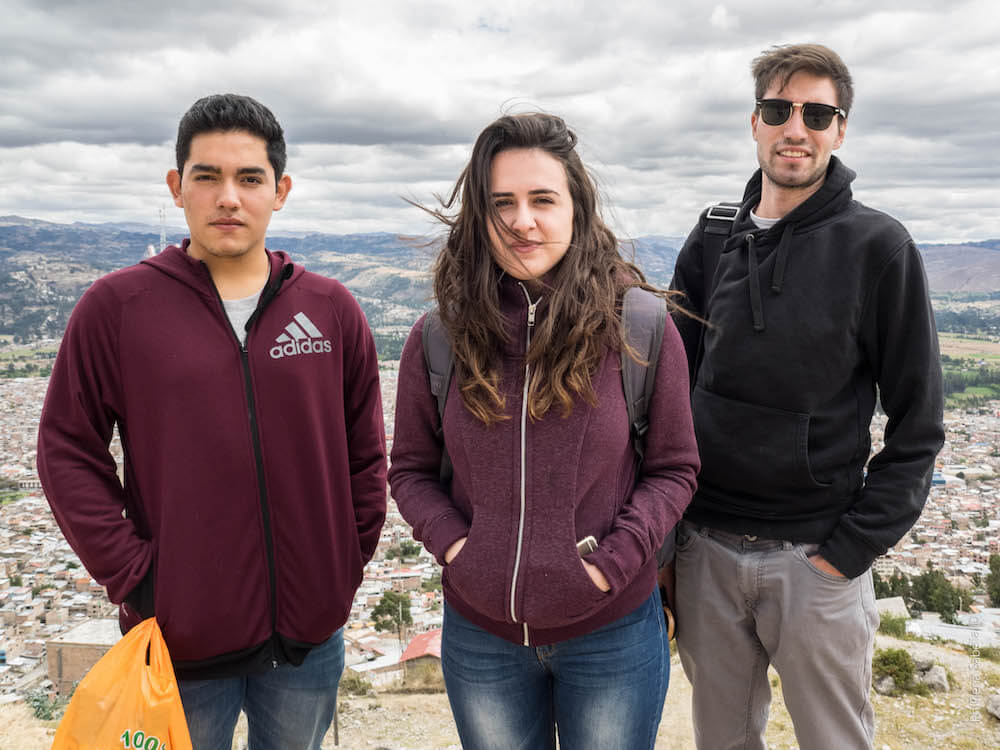 Meals: Breakfast/Dinner
Day 8: Free Day & Transfer to Chiclayo
Cajamarca
This day is a free day, relax and enjoy the tranquillity of a Sunday in Peru!

In the evening
You need to pack your bags for the overnight transfer to Chiclayo by bus.
Meals: Breakfast/Dinner
Day 9:

Introduction & Excursion to the Wildlife centre


Chiclayo
First, we get settled in the accommodation in Chiclayo, where you will stay with a Chiclayo local family, and take a rest from the overnight journey.
You can relax and spend time with your homestay family.
Meals: Breakfast/Lunch/Dinner
Day 10, 11 & 12: Volunteer at Endangered Wildlife Centre
Chiclayo
Time to volunteer at the Endangered Wildlife Centre!
Here you will support the endangered Wildlife Centre, by feeding the animals, learning about and taking care of the animals, and helping with maintenance work in their living areas.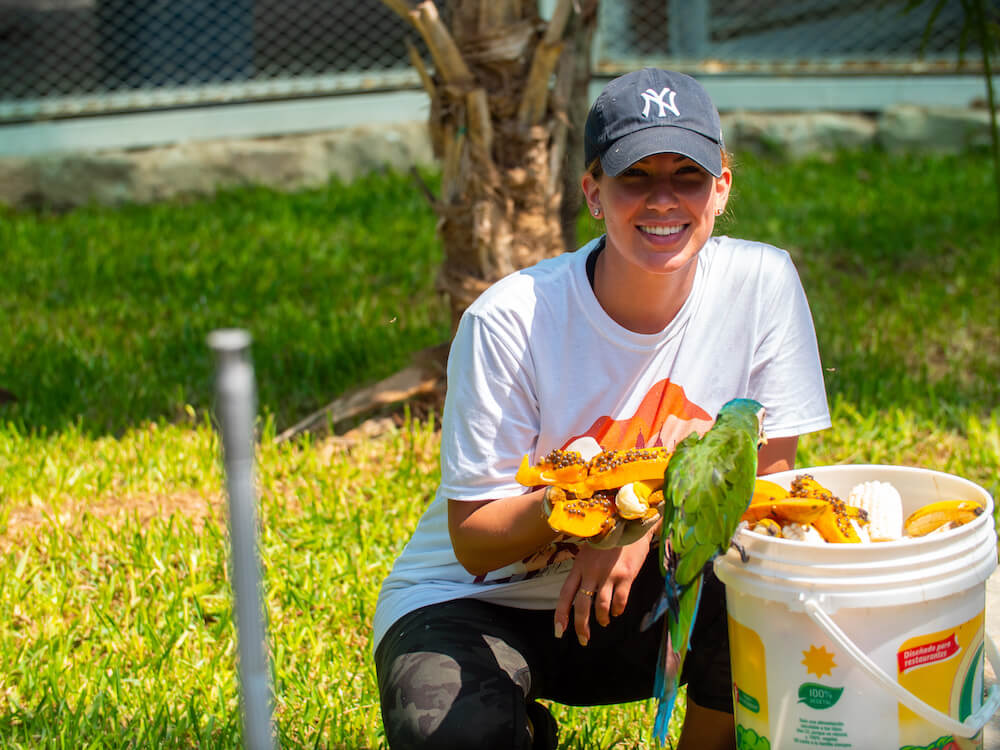 Meals: Breakfast/Lunch/Dinner
Day 13: Tour to Tucume Valley of the Pyramids
Chiclayo
Today there is a tour to Tucume Valley of the Pyramids. This is biggest pyramid complex in the world!
You will also visit the Tumbas Reales Museum.
Meals: Breakfast/Lunch/Dinner
Day 14: Beach time
Chiclayo
Today is Beach Time!
We will bring you to the beach for some last-minute beach time. Enjoy!
Meals: Breakfast/Dinner
Day 15: Departure day
Chiclayo
Say your goodbyes to your travel mates and the local team and exchange some contact details. You will be provided with a drop-off at the airport in Chiclayo from which you can head home or to your next travel destination.
Thanks for joining this amazing experience!
Meals: Breakfast
* This schedule can be changed and/or amended depending on weather conditions, local conditions and unforeseen circumstances
1495 Euro
Réservez maintenant et obtenez une réduction de 5%
Ce qui est inclu:
L'itinéraire comme indiqué ci-dessus
Hébergement (chambre partagée)
Repas selon l'itinéraire
Transport selon l'itinéraire
Assistance dans le pays 24h/24 et 7j/7
Accompagnement avant le départ
Prise en charge à l'aéroport
Non inclus:
Des frais bancaires internationaux de 5% sont ajoutés.
Visa, vols, assurance voyage, vaccinations, vérification des antécédents judiciaires, tests Covid (si requis), transport vers votre projet et retour au logement tous les jours, aller-retour à l'aéroport.
Conditions requises pour rejoindre :
Les participants doivent avoir au moins 18 ans
Les participants de moins de 16 ans doivent être accompagnés d'un parent
Les participants âgés de 16 à 17 ans doivent avoir le consentement parental
Les participants sont tenus de fournir une vérification des antécédents criminels
Les participants sont tenus d'avoir une assurance voyage volontaire
Les participants pourraient avoir besoin de faire un test Covid avant le départ (nous vous en informerons)
Réservez votre place en 3 étapes :
1. Postuler : Remplissez le formulaire de candidature (cliquez ci-dessous) et nous vous informerons si vous êtes accepté dans les 24 heures.
2. Dépôt : Une fois accepté, vous payez votre dépôt (200 Euro) pour réserver votre place dans le programme.
3. Frais restants : Vous payez les frais restants de votre programme, moins l'acompte que vous avez déjà payé, six semaines avant la date de début de votre programme.
Rejoignez nos projets de volontariat au Pérou, où nous avons différents projets disponibles :
Culture Week
Teaching Project
Kindergarten Project
Special Needs Care
Eco Building Experience
Endangered Animal Sanctuary
Veterinary Dog Care
Surfing & Beach Cleaning